Sponsored Listings
Get your product in front of new users, reaching 7,337 Shopify merchants every week.
Sponsored app
1 per newsletter issue. Priced at $299/issue.
Sponsored app is displayed prominently at the very top of the newsletter issue, reaching the most merchants. You can provide a custom banner image (1600x900px), your own URL (useful for conversion tracking) and custom description text (up to 100 words).
Sponsored app listing also comes with your app being listed at the very top of the app category page. Here's an example of what category pages look like.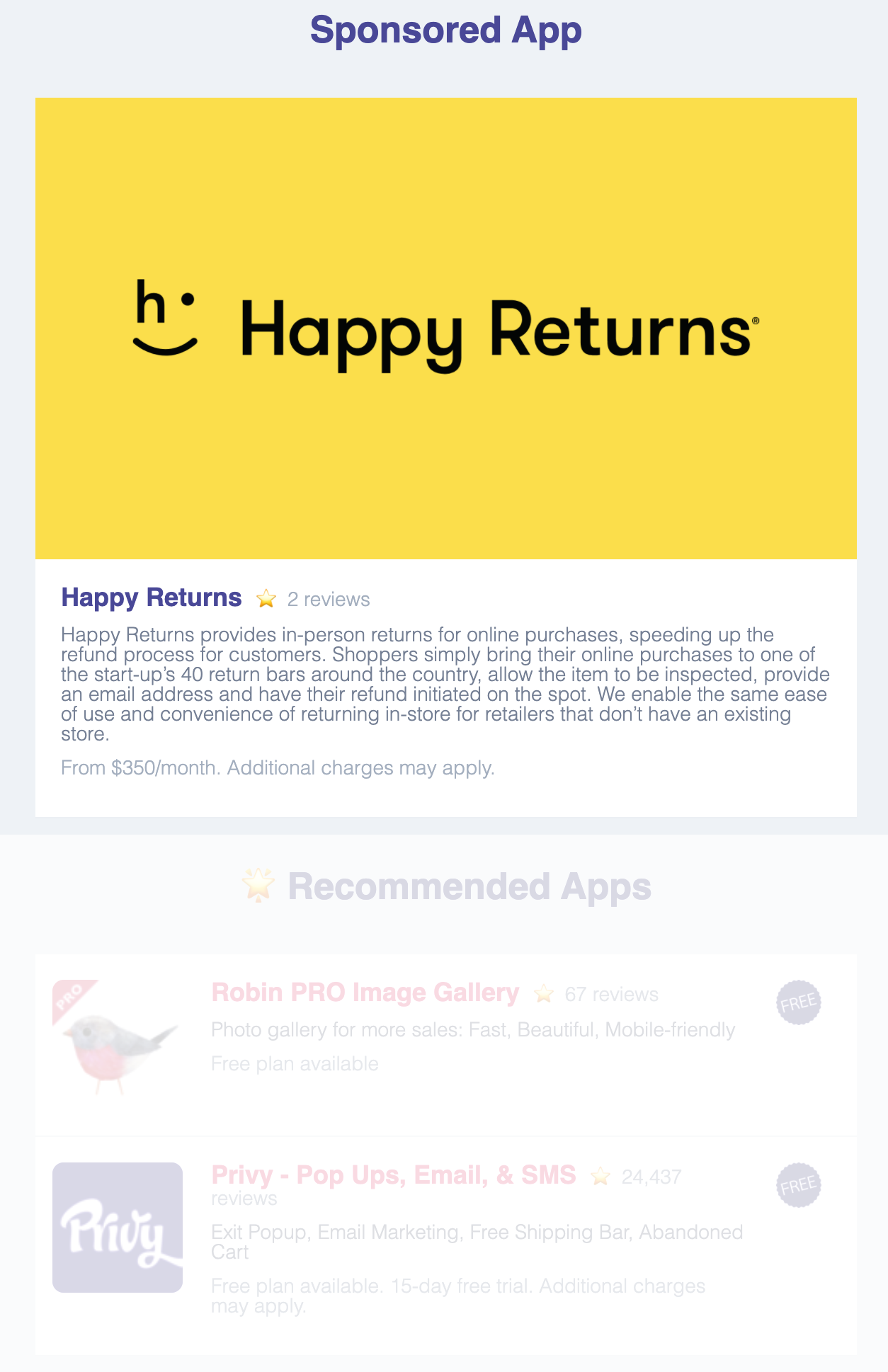 Recommended apps
Up to 3 per newsletter issue. Priced at $99/issue.
Recommended apps are displayed right below the sponsored app, above the list of new apps.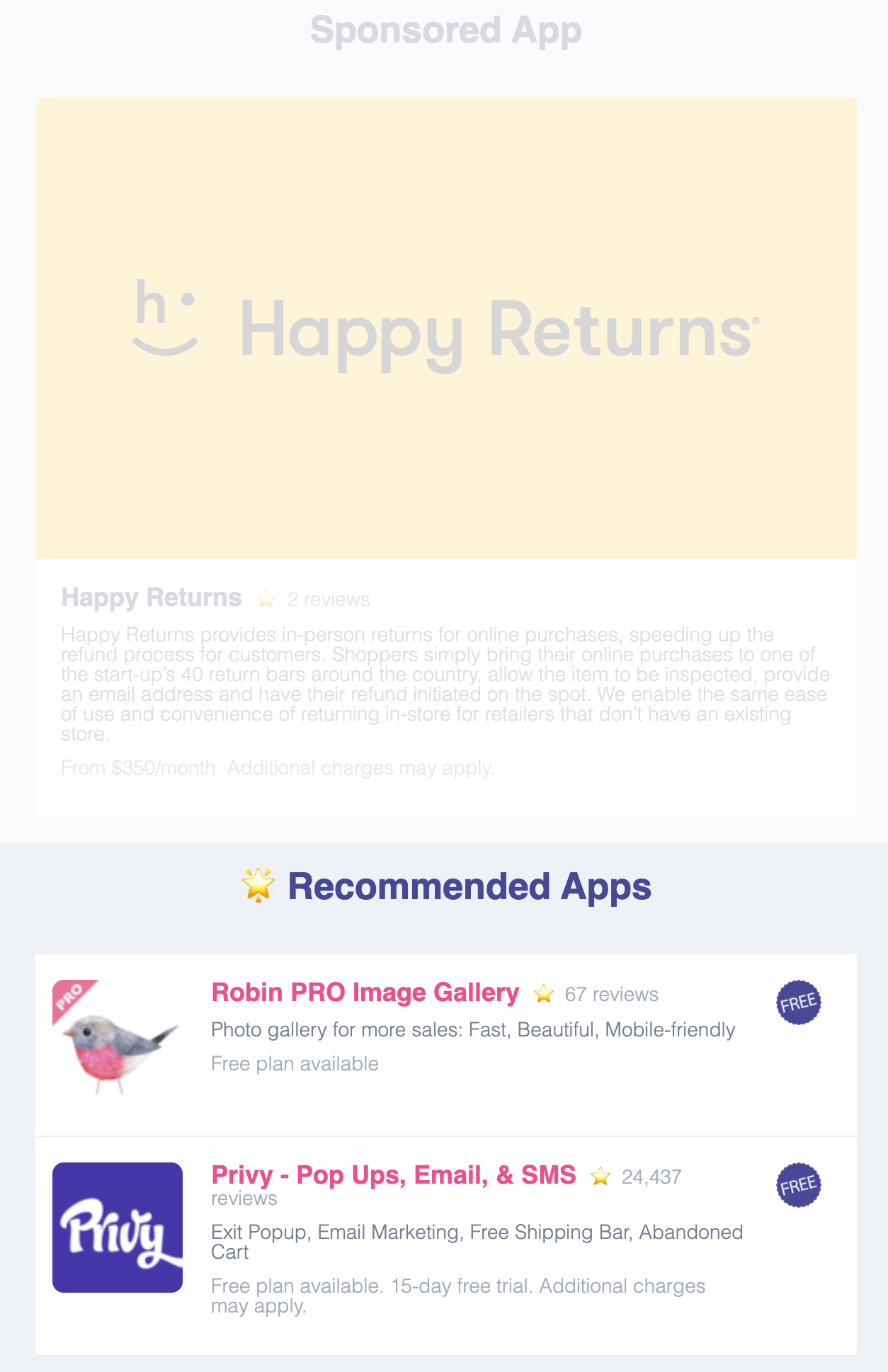 Secure your spot
Newsletter goes out every Wednesday.
To reserve your sponsored listings, please purchase your listing(s) above and send an email to [email protected] to secure your preferred date(s).
Payments are accepted through Stripe.